In 2017, I was inspired to start taking my "Acne Normalization" images because I noticed that even though people were becoming more accepting of people's "flaws" due to the body positivity movement, there was still a lack of acceptance for people who have acne. I wanted to create images that would empower more people.
The images were written about by ELLE, Teen Vogue, VICE, and various other publications. They were also shared by numerous celebrities, the most notable being Cara Delevingne.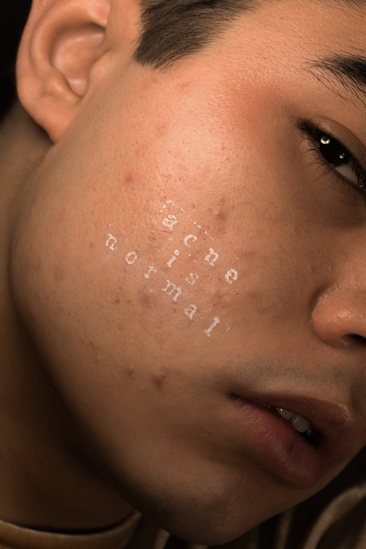 Smiling With Acne: A series where I have been photographing people with acne smiling. There's basically no ads or commercials with people with acne smiling. They always show people with acne as being super depressed and then when they get this miracle product that "100% cures all" they suddenly become a person again. I wanted to create something that shows that acne doesn't have to ruin your life even though that's how it's always portrayed. You can have it, and still be happy.